Visit Our Family Owned & Operated


Local Business
Visit Us in Bloomington or Peoria!
Many people think that hearing loss always results in a need for hearing aids.
Don't let any hearing aid dealer tell you that your hearing aid can't be fixed.
We're so happy to hear what our clients think of us!
Everything you want in a hearing aid and more! View more below.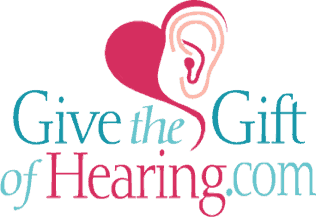 Hearing Problems? We Can Solve Them Today!
Call Always H.E.A.R. (Helping Ears Achieve Renewed hearing) Hearing Center – Serving Bloomington and Peoria
The Always H.E.A.R. Hearing Center has been helping people improve their hearing for over seven years. Now with over one thousand satisfied customers, we remain dedicated to making better hearing easy and affordable.  We provide quality hearing aids for every lifestyle and budget. To make the customer experience stress-free, we offer patients free yearly hearing assessments. In addition, we offer unlimited free office visits as well as free reprogramming, adjustments and cleaning.
IN THE COMMUNITIES OF BLOOMINGTON AND PEORIA
Contact us today at 309-664-6200
or in Peoria, IL area at 309-266-6869
Our customers are our biggest supporters. Read what some of our many satisfied customers are saying about us!
Congratulations for many years of serving our community. I bought my hearing aids from you and have had great success with them. You are very helpful in making sure of quick service, when I come in for batteries, cleaning or adjustments
The hearing aids I got from Always HEAR are so comfortable I sometimes forget to remove them at bedtime. Very nice to wear.
The quality of service and helpfulness of Mr. Brewster and his staff is excellent. They are always willing to help and answer questions. I would recommend anyone who has a hearing problem to give them a call. You will be glad they did.
REPAIRS? NOT A PROBLEM!
CALL OR COME IN TODAY!
Caution:
Don't let hearing aid dealers tell you they can't fix your hearing aid. A proper diagnoses is required to determine the condition of a hearing aid. Bring your device to the experts for an honest assessment and prompt repairs.
Join our Wholesale Battery Club and take advantage of our Buy One Get Two FREE Batteries offer!
We also offer in-house repairs for just $49 and $119 factory repairs on any model hearing aid.
If you need repairs for your hearing aid, simply bring it in or call to schedule an appointment.
SCHEDULE AN APPOINTMENT WITH US TODAY AND START HEARING BETTER... SERVING ALL OF MCLEAN COUNTY, PEORIA COUNTY AND THE SURROUNDING AREAS! Always H.E.A.R. Hearing Center
309-664-6200